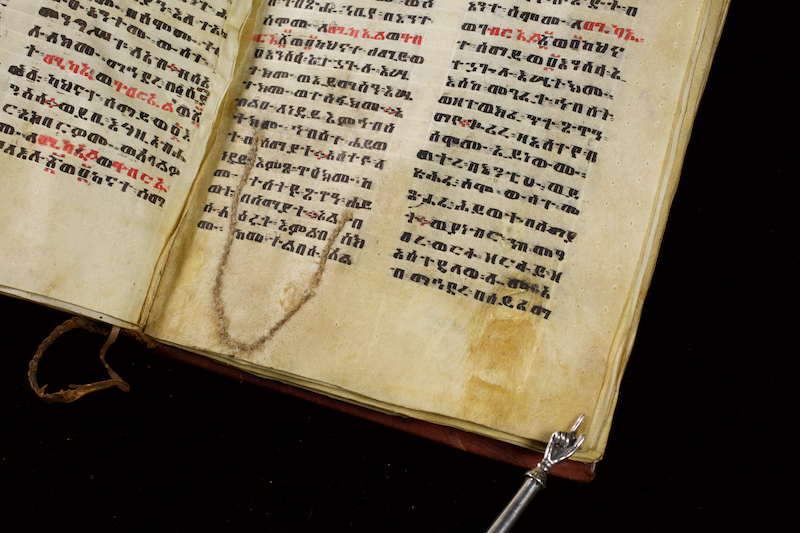 If you were going to tell the story of US involvement in Iraq, where would you start? The invasion in 2003? The Gulf War that started in 1990? Or would you go back farther?
You could go into detail about US, French, Soviet, and British support for Iraq through the course of the Iraq/Iran war that took place between 1980-1988. You might even want to go into detail about Soviet involvement in Afghanistan and the 9/11 attack because of its impact on the worldwide war on terror.
Or you could skip all that and tell the stories of the individual soldiers themselves. Both sides even, giving an utterly different and far more personal account.
It would probably be best to touch on all these topics to some degree or another, just placing emphasis on a few of the events while being briefer on others.
The same could be said of the 4 Gospels. When reading these biographies of Jesus' life many notice the differences in the way they are told. And the differences are notable. One author may leave out details that the other authors emphasize. They may have events happening in slightly different order. Some contain the same saying but worded in a slightly different way or told in a different context.
They even start in completely different episodes in Jesus' life. Matthew and Luke start with Jesus' family genealogy as well as the events before and during his birth. Mark and John start in adulthood and scarcely mention his birth at all, although John includes a preamble which explicitly states that Jesus existed before the beginning of creation. In fact John tells us that Jesus was the agent of creation, through which all things were made.
So which of the Gospels is telling the story "right"? Whose timeline is "right"? Whose testimony should we trust? Luke doesn't even claim to have witnessed anything at all. Luke claims that he investigated the different eyewitness accounts and carefully constructed the best & most orderly account based on his investigation.
I recommend thinking about the Gospels the way you would think about the war in Iraq. It's not about whether the story is wrong or right, it's about where a particular author puts the emphasis, what information they found most pertinent. If you were going to try to learn about the war in Iraq you should read a multitude of accounts to take in as many perspectives as possible. By comparing the different accounts you will find details that one author casually glossed over or ignored, that a different author spent more time on. Through the different accounts a more complete understanding will emerge. Each narrative will converge on  a more decisive & complete story that is more complete than any one book alone.
That's why we have four Gospels
That's why we shouldn't be worried about the differences
The differences make the Gospels stronger.
The differences reinforce that we are getting multiple, real accounts
Everyone sees and experiences the world differently
The Bible acknowledges that
The Bible canonizes that
I trust the Bible because it brings me the same diversity of experience I see everyday in the world around me